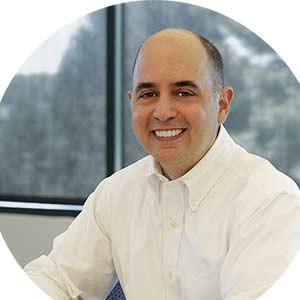 Rory S. Ronan, Partner
For a company that believes in "Engineering Excellence and Client Partnering," Kohler Ronan has come a long way in not only meeting, but exceeding client expectations. Founded in 1998, the firm is led by six partners representing over 125 years of combined industry experience. "We are a team of highly skilled design and technical experts, and are committed to delivering engineering excellence and creative solutions to every project across the major disciplines," says Rory S. Ronan, Partner, Kohler Ronan.
At its core, Kohler Ronan is a multi-disciplined engineering consultancy dedicated to providing exceptional mechanical, electrical, plumbing, fire protection, and technology design solutions, as well as comprehensive energy analysis, sustainable design, and commissioning services. From its offices in Danbury, Connecticut and New York, the team of approximately 70 professionals collaborate with prominent architectural firms on a wide array of regional and nationally recognized project assignments. The company has worked on commissions from world-renowned museums, fine and performing arts centers, prestigious universities, state-of-the-art educational and healthcare facilities, luxury residences, and premier recreation establishments. Additionally, the firm has had the privilege of designing specialty systems for landmark sites and historically significant buildings across the country. Further, Kohler Ronan is proud of its extensive expertise and innovative approach in the field of sustainable design and is a member of the U.S. Green Building Council (USGBC.) Nearly 20 of its engineers are Leadership in Energy and Environmental Design Accredited Professionals (LEED AP), while one of its principals just earned his Well AP and Fitwel Ambassador Designation.
Kohler Ronan strives to not only meet, but exceed client expectations. The firm has a successful history of providing innovative, reliable, energy-efficient engineering and design services, combined with unsurpassed client service. Kohler Ronan attempts to minimize the engineering impact and maintain the integrity of architecture. By examining each project from the client's point of view via effective communication, they assist clients in making informed project decisions. The result is a portfolio of successful projects and numerous long-term client relationships.
PROFESSIONAL SERVICES AND CAPABILITIES
Kohler Ronan, LLC Consulting Engineers offers professional engineering and design services across the following major disciplines: mechanical, electrical, plumbing, and fire protection. Additionally, the engineers offer technology design and comprehensive energy analysis. The firm's professionals take a coordinated approach to each project, thus allowing for close communication and sharing of knowledge between experts in each relevant discipline. The benefits of this approach are evidenced by the creation of truly comprehensive designs and specifications.
In all disciplines and market segments, Kohler Ronan seek to deliver safe, reliable, and energy-efficient designs that are technologically sophisticated yet cost effective and easy to maintain. Through their Energy analysis they estimate the impact of design options on a building's energy use. A sensitivity analysis can be performed early in the design to evaluate the relative impact of different design decisions. Parametric analysis can be performed to optimize a set of design options, or a whole building energy model can be created to benchmark for a green building rating system or energy code compliance.

BUILDING ANALYTICS

"We believe that there are multiple ways to approach a solution and deploy a wide range of analyses to inform the design team to help determine the best possible solutions for the client," adds Ronan. An integrated approach allows them to interact with the key team members who use feedback to inform individual trades and create synergies to develop a holistic building design.

Starting analysis at the concept phase enables the firm to examine passive design strategies when their impact can be best realized. Later, different building infrastructure design approaches can be measured against the overall project goals. The financial impact of different design strategies can be analyzed by its modeling team with a focus on either initial or upfront cost and long-term or life-cycle costs. In addition, the firm's team can conduct renewable energy and carbon footprint reduction studies. They view their models as an adaptive tool that the clients can utilize to assist them in all phases of design through building operation.

Kohler Ronan is an approved Technical Consultant for New York State Energy Research & Development Authority's (NYSERDA) Commercial New Construction Program. Under this program, Kohler Ronan will provide technical support to help design teams assess and determine appropriate energy efficiency opportunities for New Construction as well as Substantial Renovation Projects. After approval, NYSERDA will provide financial support for installation of energy efficiency measures and to incorporate other energy performance features in qualified building projects.

There are various levels of support available ranging from project reviews, energy modeling, to technical and financial support for Zero Net Energy Projects and Smart Buildings. Depending on the level of support required, the cost of the technical support can be free or shared with NYSERDA.

In one such instance, Kohler Ronan assisted National Purple Heart Hall of Honor in Renovation And Expansion. Dedicated to honoring approximately1.8 million American military personnel who have lost their lives or have been wounded by enemy action, the National Purple Heart Hall of Honor was opened in 2006 to celebrate these brave recipients of the Purple Heart. Located in New Windsor, NY, not far from Washington's Headquarters State Historic Site in Newburgh, the museum is currently undergoing a significant expansion of 4,300 sf. The project's goal is to better highlight the personal stories of each recipient via integrated audio-visual presentations, effective lighting, interactive exhibits, museum-quality casework housing wartime artifacts, and substantial, large-scale graphic displays.
In collaboration with ikon.5, Kohler Ronan is proud to have designed comprehensive Mechanical, Electrical Plumbing, and Fire Protection systems for this very space. The National Purple Heart Museum is under construction and is slated for completion later this year.
We are highly skilled design and technical teams are committed to delivering engineering excellence and creative solutions to every project across the major disciplines
The COVID-19 Pandemic has forced building owners and engineers to take a deeper look at HVAC systems and how spaces are treated for human occupancy in light of the new emphasis on air quality. Air quality improvements, when applied to HVAC systems, are intended to reduce viral transmission rates, decrease instances of indoor mold and bacterial growth, and reduce respiratory infections due to indoor environmental conditions. To achieve these improvements in air quality, spaces should be conditioned, ventilated, humidified, filtered, and virus eradication technologies implemented, these measures will help us get through the current pandemic, as well as improve our health thereafter.
CONDITIONING:
Heating and Cooling are basic principles for both human comfort and maintaining strong immune systems. Kohler Ronan will be following the ANSI/ASHRAE Standard 55: Thermal Environmental Conditions for Human Occupancy addresses indoor environmental and personal factors and specifies an optimal temperature range to ensure a healthy environment for building occupants.
HUMIDITY:
For retrofitting an existing building to provide humidification, there are centralized and localized options that can be explored. Humidifiers can be supplied by various energy sources, including electricity, natural gas, or propane, or stem boilers. The company provides Centralized options including retrofitting air handling units to include either unit-mounted or duct-mounted distribution grids, associated humidifiers, or controls.
FILTRATION:
It is important to ensure that all of the air delivered to occupied spaces is being filtered. Unfortunately, it is not uncommon to see air completely bypass filters due to poorly gasketed filter racks or failed gaskets between the filter media and the equipment. Kohler Ronan is upgrading existing filters may not be feasible, ASHRAE recommends adding portable room cleaners with HEPA filters or filters with a higher MERV rating. In summation, HVAC improvements can permanently improve a building's air quality and, perhaps more importantly, the lives of the people who occupy those buildings. And Kohler Ronan is poised to implement these measures and build a safer future.